2011.03.18 Friday
We are OK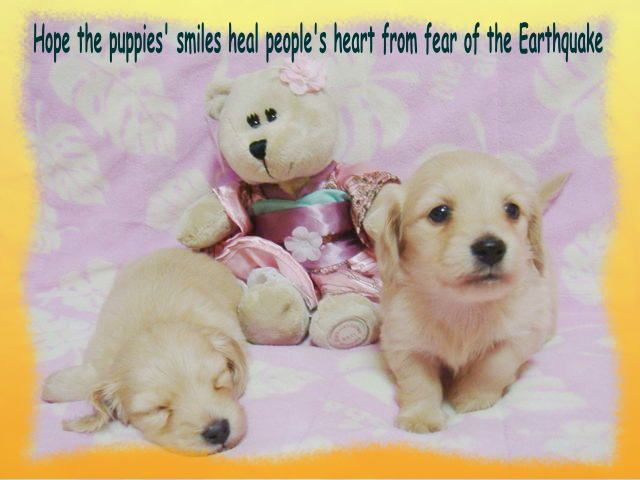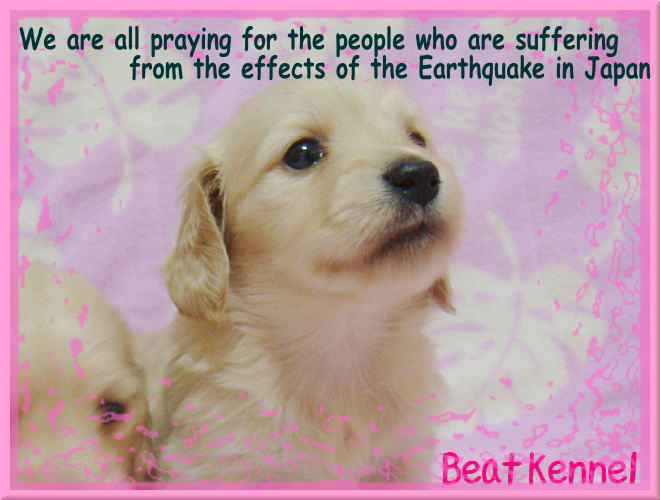 We are fine. Now our area has power occasionally being blacked out in rolling black out to save power.
We still have almost 20 smaller Earthquakes everyday.
Things are getting better in that we are able to buy basic foods, we still have shortages in gasoline. toilet paper and bottled water.
We have been lucky in that we have sufferd little or no damage to our home and kennel. We are among the very lucky here in Japan at the moment.
Many people in Japan are still suffering from the coldness, no food, no electricity, no water, damaged or lost houses, and fear of further Earthquakes and Tsunami.
Please pray for the people who are in Northern-Eastern Japan.
Hope everything gets better soon and innocent puppies' smiles cure the hurt in peoples hearts.
http://beat-dachshund.blog.ocn.ne.jp/puppy/